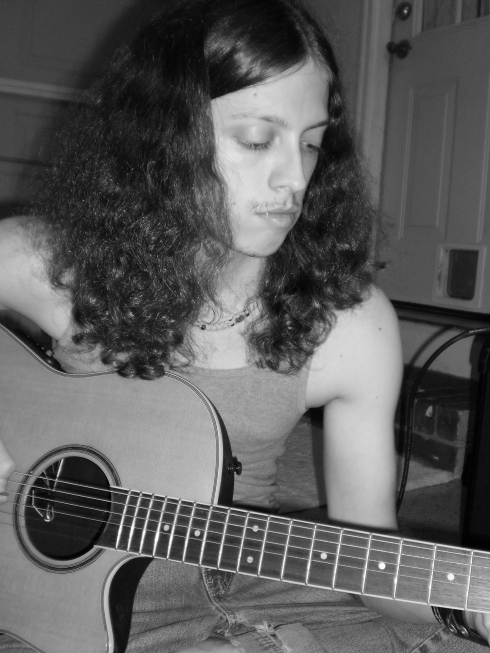 Jeremy Minney is the creator of Spinscythe Productions and the composer of its music. The word 'spinscythe' was meant to convey the ever-changing state of his music and ideas. The 'Spin' represents a variety of changing ideas and concepts while the 'Scythe' represents both a literal and metaphorical metal edge (a love for scythes and grim reapers as well as a love for heavy metal music).
The styles incorporated into Spinscythe vary. They can range from subtle acoustic guitar tracks to quirky square-wave compositions and rock or heavy metal to fully orchestrated ensembles. Jeremy is a self taught musician and has been involved with music since his middle school chorus class to the present day.
Band influences include Death, the pillows, My Chemical Romance, Bullet For My Valentine, Yellowcard, Green Day, Galneryus, Amon Amarth, At The Gates, Smile Empty Soul, Onmyouza, Dance Gavin Dance, The White Stripes, Dir en grey, Carcass, Thin Lizzy, Sparklehorse, Crossfade, Smashing Pumpkins, Coheed and Cambria, Sentenced, and New Radicals while Musician and Composer influences include Chuck Schuldiner, Syu, Koji Kondo, Junichi Masuda, Nobuo Uematsu, Mark Linkus, Billy Joel, Yama-B, Phil Lynott, Sean Danielsen, Ville Laihiala, Miika Tenkula, Jun Ishikawa, and Dan Miyakawa.
Jeremy has contributed music to Mystical Ping Productions (The Legend of Roika - Some audio, Machinima series) and The Devil's Sunshine Youtube Series (Audio).